Artwork
Japhy's walls are decorated with murals by local artists.
Thao Le Khac
The wall of our dining area is a mural by Thao Le Khac.

Our newly remodeled dining area also features a variety of art panels—be sure to look up.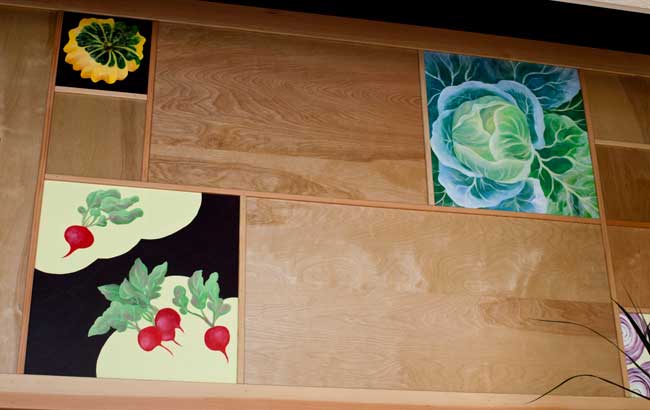 Amber Elizabeth
Our restroom has been transformed into a floor-to-ceiling undersea scene by Amber Elizabeth.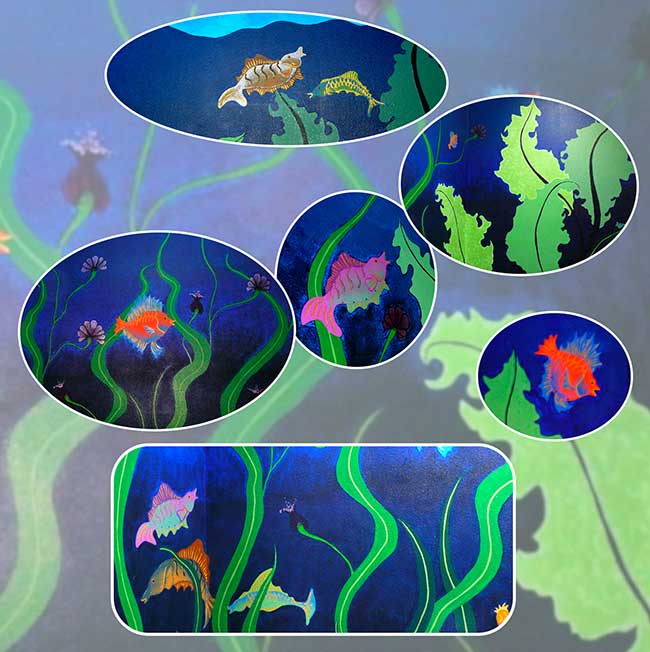 Click the bubbles to view closeups.
Sand Sculpture Festival
Japhy's took home the The Golden Shovel Award for the second year running in the 2009 14th Annual Sand Sculpture Festival & Coast Walk.
"My Humps! Wear a Helmet!"
Pastels On The Plaza
Japhy's square at the 2017 Pastels on the Plaza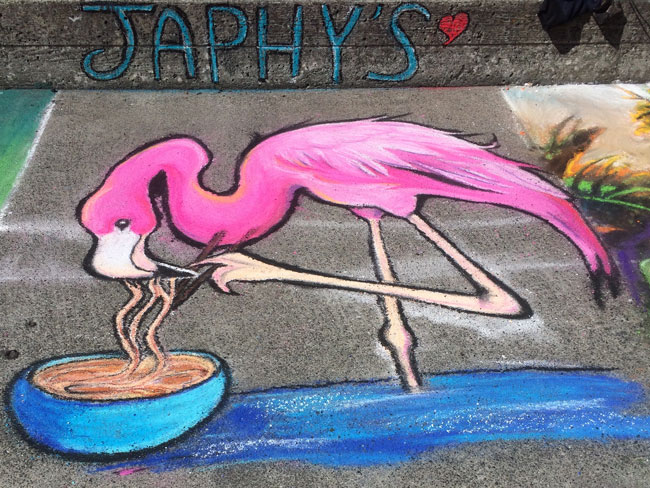 2015
2014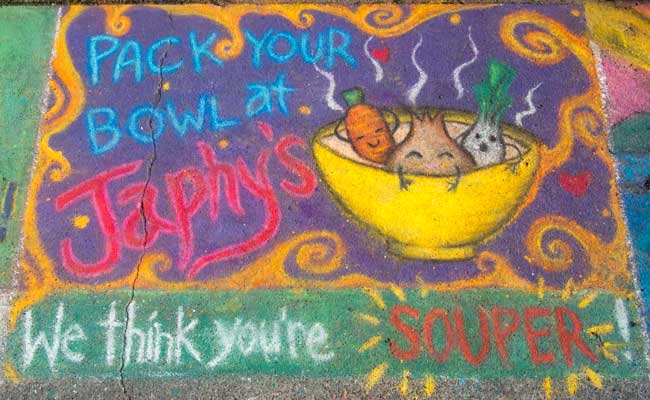 2013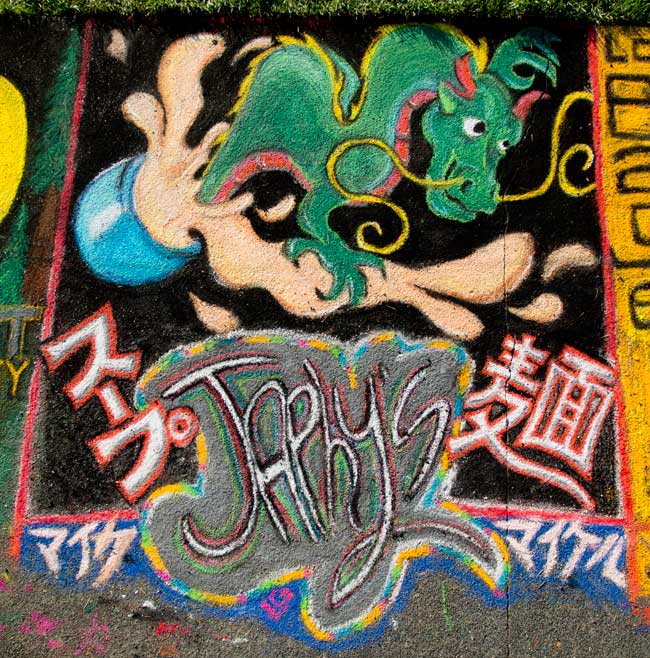 2012
2011
2010
2009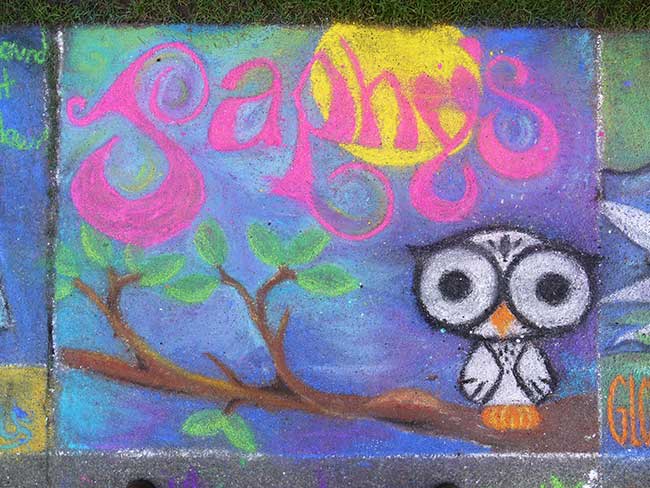 2008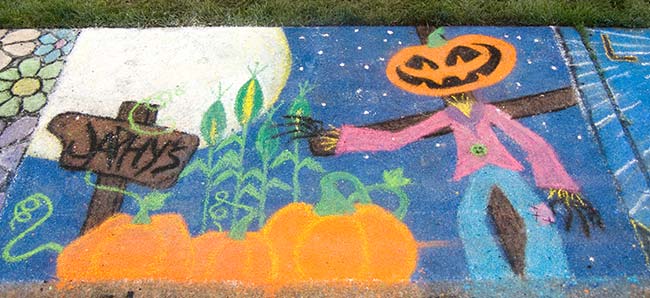 2007
2006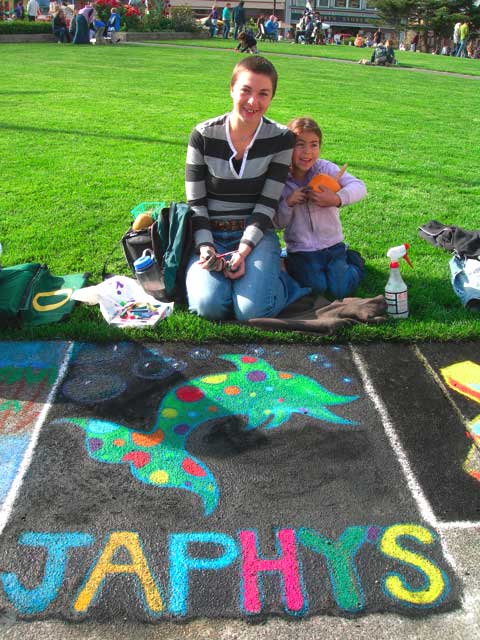 1563 G St., Arcata • Monday - Friday, 11:30am - 8pm • 707-826-2594